SUMMER: FUN TIME IN THE SUN, BUT BE CAREFUL OUT THERE, IT CAN BE DANGEROUS!
May 14th, 2013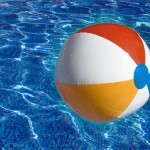 Summer is the time of year when we all emerge from our winter slumber. This emergence is not unlike that of cicadas, which reach epic proportions accompanied by their deafening sounds. Like swarms of cicadas, summer also brings swarms of kids to pools and parks.
The smorgasbord of fun is what defines summer in our memory. However, all activity naturally carries risks. 
Although we don't wish to dampen the fun n' the sun, we do wish to help your family enjoy summer to the fullest, without avoidable injury.
This is the first part of a series discussing the most prevalent, costly, and sometimes, surprising injuries that befall far too many every summer.  We all know that bad things can and do happen.
Rather than tell you what you already know, we'll give you tips that will help you throughout your summer, with activities including:
Playgrounds – Don't reach for the bubble wrap and leash just yet! All playgrounds are not created equal. The simple choice of WHERE you take a child can play an important role in their safety. We will show you how to choose a safe playground. Sometimes trying to keep one eye on your "Shades of Gray" novel, and the other on your child proves to be too much. While no substitute for a vigilant parent, there are devices that can add another layer of security.
Summer Wheels – There's no time like the summer to go on a family bike ride, or kick up some mud on Dirt-Bikes and All-Terrain Vehicles. We will discuss ways to stay safe without ruining your fun.
Into the Wild – Some prefer the beach, others are mountain people. Whether you stay in a tent, or prefer the comforts of home, we'll discuss the unique risks, and tools that can help you face them.
Fourth of July – Ahhhh, nothing says July Fourth like the smell of food on the grill punctuated with a hint of gunpowder. The use of fireworks in celebrations dates back to the 7th century. While the complexity, and overall safety of fireworks has changed in that time, there is one thing that never will: human stupidity. These staples of Independence Day are a lot of fun, but they also carry risks, both obvious and subtle.
Sports – It's never too late to make another attempt at that New Year's resolution. Summer lets you replace the smell of a sweaty gym with fresh flowers. Whether you take to the field for some football, or go for a run on the trail, we can help you ensure that the fun never stops.
The Abyss – When the summer heat is in full swing, everyone flocks to the nearest body of water. It doesn't matter if you spend time on a jet-ski, or a pool float, you know that people are not amphibians. Water fun carries risks, but as always, knowledge can keep the fun going .
Road Trip! – Millions take to the road every summer to see the sights, or to avoid a cavity search at the airport. We have previously discussed the dangers of distracted driving – kids screaming in your ear doesn't help things. We will give you some tips to quiet the kids, and to help you deal with other road-borne risks.
Weather – With summer, comes turbulent weather that can dwarf the digestive turbulence from bad egg salad. Pennsylvania may not experience the frequent tornadoes of the mid-west, but that doesn't mean you should ignore the weather. Get ready for some tips to help keep your home and family safe.