Steven B. Barrett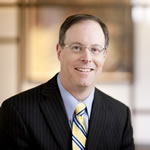 Steven has been helping injured people get compensation for injuries and accidents they have sustained because of the negligence of others for over 20 years. Steven cares deeply about his clients and fights for them every day. With his significant and notable jury verdicts, Steven enjoys a well-deserved reputation as a premier trial attorney throughout Southeastern Pennsylvania. Since 2003, Steve has achieved settlements and verdicts for victims of professional negligence totaling in excess of twenty million dollars. Steven's goal as an attorney is to help victims harmed by exposure to asbestos, medical malpractice errors, nursing home abuse, and defective medical devices. He has successfully tried many complex cases in Philadelphia, Montgomery, Bucks, Lehigh, Northampton, Berks and Delaware Counties. Active in the legal community, Steven formerly served on the Board of Directors of the Montgomery Bar Association, and is a past president of its Young Lawyers Division. Steven practices with professionalism and integrity, having served as a Disciplinary Hearing Committee Member by appointment through the Pennsylvania Supreme Court, helping to ensure the integrity of the legal system. A graduate of the University of Michigan, (B.A. 1987), Steven received his law degree from Temple University (J.D. 1992)
Recent Representative Matters Include:
Personal-Injury Litigation
• Obtained a $7 million jury verdict in Montgomery County for the estates of a married couple killed in an auto accident.
• Obtained a $1.2 million settlement for two teenagers who were severely injured in an auto accident in Bucks County.
• Tried a medical malpractice case in which client was suffering from bone cancer but mis-diagnosed with
bone contusion. Steve obtained an $800,000 settlement during trial in Monroe County.
• Tried medical malpractice case in which client was discharged from emergency room of Wilkes-Barre Hospital while demonstrating signs of suffering imminent stroke. Steve obtained an award of $750,000.
• Obtained a $1.7 million jury verdict in Philadelphia for the family of a deceased man who died from asbestos-related esophageal cancer.
• Obtained a $1.5 million jury verdict in Philadelphia for the family of a deceased man who died from asbestos-related asbestosis.
• Obtained a $5 million jury verdict in Philadelphia for a gentleman suffering from asbestosis.
Speeches/Publications:
Lecturer for Pennsylvania Association for Justice. Topics include Closed Head Injuries, Pennsylvania's Automobile Insurance Law and Ethical Considerations of Lawyers to Produce Expert Witness Reports. Past Lecturer, People's Law School of the Montgomery County Bar Association on How to find an attorney and the attorney-client relationship.
Professional and Civic Memberships:
• Montgomery Bar Association Board of Directors, 2001-2003
• President, Young Lawyers' Division, 1998
• District Coordinator, Statewide Mock Trial Competition, 1998 – 1999
• Pennsylvania Association for Justice Member, 1993-Present
• Pennsylvania Bar Association, member, 1993-Present
• Latino Leadership Alliance of Bucks County, Non-Profit Past President, 2006-2010
Through the Montgomery Bar Association, Steve was selected to team up with other lawyers and judges of the Court of Common Pleas of Montgomery County to teach Norristown Middle School students civics in a year long program entitled "Liberty & Law."
Personal Interests:
Proficient in Spanish, annually runs in Philadelphia's 10 mile Broad Street Run, and makes pancakes from scratch for his family almost every weekend.
---
William C. Roeger Jr.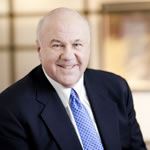 William Roeger is a partner in the firm's Litigation Department who has tried cases in Bucks, Montgomery, Philadelphia, Lehigh, Northampton, Carbon, Monroe, Luzerne, Berks and Chester Counties. His distinguished career includes a substantial amount of motor vehicle, real estate, commercial, personal injury and orphan's court litigation. Bill's prior experience as a corporate attorney, when coupled with his science background and problem-solving approach, has led him to the position of general counsel of a number of mid-sized firms. In this capacity, Bill advises the clients in a wide variety of areas and handles the litigation matters that those companies have.
Bill began his legal career drafting legislation for the Legislative Reference Bureau, which is part of the Pennsylvania Legislature. Upon graduation from law school, he took a position as part of the Corporate Law Department of the Pennsylvania Power & Light Co., handling a wide variety of legal matters. After approximately six months, and particularly in view of his physics background, he was selected as lead counsel on the billion dollar nuclear power plant that was being built by PP&L at the time. After several years Bill entered private practice where he has remained ever since.
Bill has been an active member of the Pennsylvania Trial Lawyers Association (now called the Pennsylvania Association for Justice) throughout his career serving on its Board of Governors since 1980 and spending approximately 20 years on its Executive Committee. Bill is also a member of the American Bar Association, the American Trial Lawyers Association (now the American Association for Justice), the Pennsylvania Bar Association, and the Bucks County Bar Association. Bill has been a member of the Perkasie (Bucks County) Rotary Club since 1975 and has served as President of that organization. Very involved in local politics, Bill served on the Bucks County Republican Executive Committee for seventeen years.
Bill received his undergraduate degree in Physics from Muhlenberg College in 1969. Thereafter, he was a Distinguished Graduate from the United States Air Force Officer Training School in 1970. He received his law degree from the Dickinson School of Law (now part of Pennsylvania State University) in 1973.
Education:
• The Dickinson School of Law (J.D. 1973)
• United States Air Force Officer Training School, 1970
• Muhlenberg College, (B.S. Physics 1969)
Bar Admissions:
• Pennsylvania
• U.S. District Court Eastern District of Pennsylvania